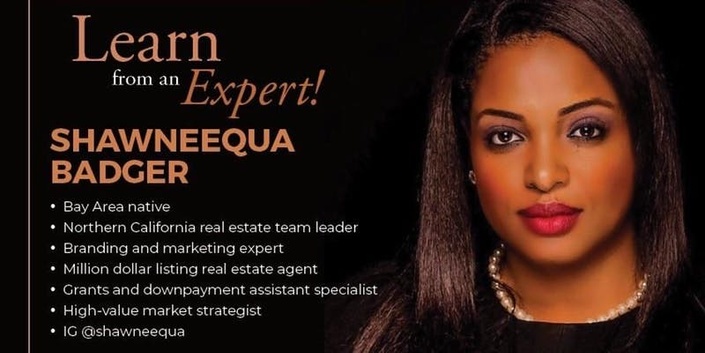 Shawneequa Badger - How To Invest In Opportunity Zones
Oakland, Ca Is A GREAT Place To Invest In. Learn Why!
View Trailer
Your Instructor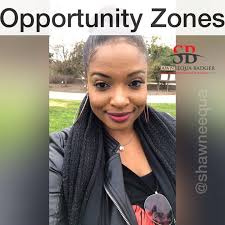 Shawneequa Badger is the Team Lead of The Badger Real Estate Group, a full service real estate team specializing in Northern California home sales, purchases, and investments properties. She is also a trainer, speaker and entrepreneur. She helps investors, buyers and sellers create their own economy through real estate investments.

Shawneequa is a transformational educator dedicated to teaching you how to be a master wealth builder through real estate homeownership. It's my goal to make you an investment superstar whether it's your first purchase or your 50th.

"I teach people how to create their own economy through real estate investments."

I am a Bay Area Real Estate professional that provides top-tiered selling services for my clients. I have broad experience in real estate transactions from first-time home purchases to fine home and estate sales to investment properties. I am interested in educating home buyers and sellers about realistic market conditions that could benefit their long-term investment goals.

Specialties: Home sale negotiation, fine home and estate marketing, FREE home buyers and sellers educational seminars, investment consultation.

Currently specialize in Distressed Home sales (REO/Short Sales) and Buyer's Negotiation in today's market.

I've worked with corporate clients in the disposition of distressed properties such as: Aurora Loan Services, LPS Asset Management, Chase, US Bank, Green River Capital and Bank of America.